This Makeup Artist Turned Herself Into Ron Swanson And It Is Jaw-Dropping
Makeup is a wonderful thing. Many people use it to doll themselves up before a night out, but it serves an incredible transformative media purpose. Makeup artists play fantastic roles in building characters for the big screen and the stage. Imagine that as a job?! This is just a small example of the beauty of media makeup…
This is makeup artist and YouTube personality Katelyn Galloway, aka Kiki G.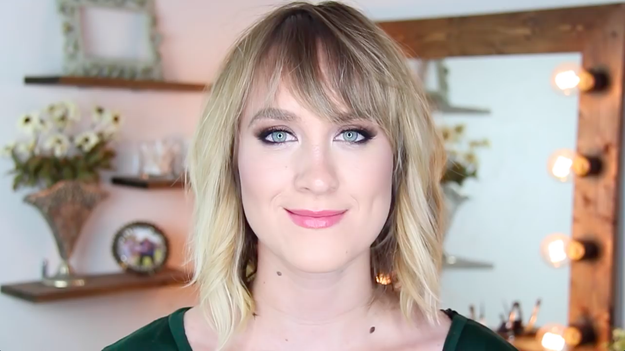 And THIS is Ron Swanson, from Parks and Recreation.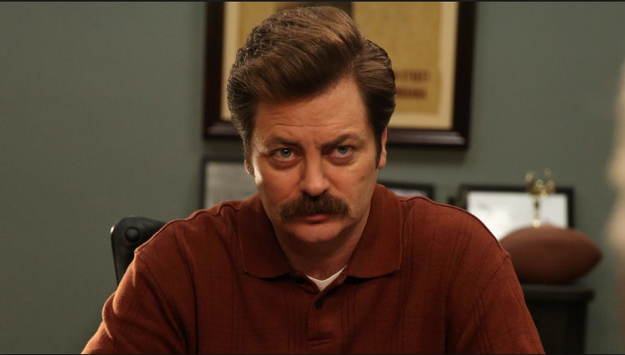 NBC
Somehow, Kiki G. is going to transform herself into this with the magic of makeup.
Clearly, Kiki is a Parks and Rec fan, starting her video strong with a Leslie Knope quote:
She says, "I feel as though my whole life has been leading up to this moment where I can unveil to the world my true inner self."
And so, the transformation begins.
First, Kiki gets into character a bit with the help of a smart shirt, a wig, and of course the moustache.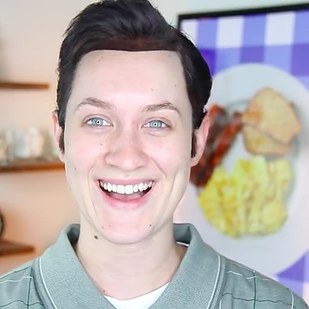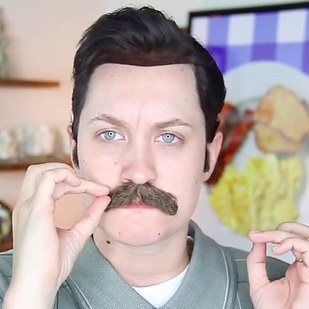 And then with meticulous penciling, shading, and highlighting…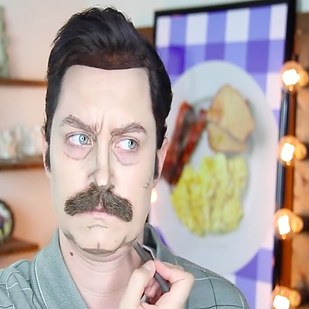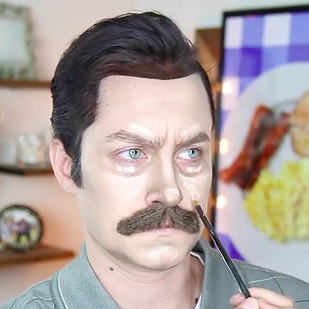 The incredible transformation is complete!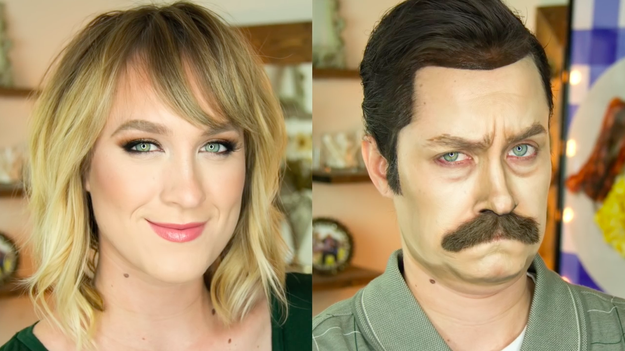 Amazing.
And yes, that really is somebody's job. You don't think Jared Leto styled himself up as The Joker do you? Media Makeup is a fantastic way to do something that you love and mix with some celeb favourites. Luckily, we have the perfect course to go alongside your dream. Click here to see more…