7 Easy Ways To Eat Fewer Carbs This Week
If you've pigged out a bit this weekend, and are looking to shift a bit of timber, here's 7 dead easy ways to eat less carbs this week. That's one a day!
1.

For a low-carb breadcake that's a little more substantial, try portobello mushroom caps.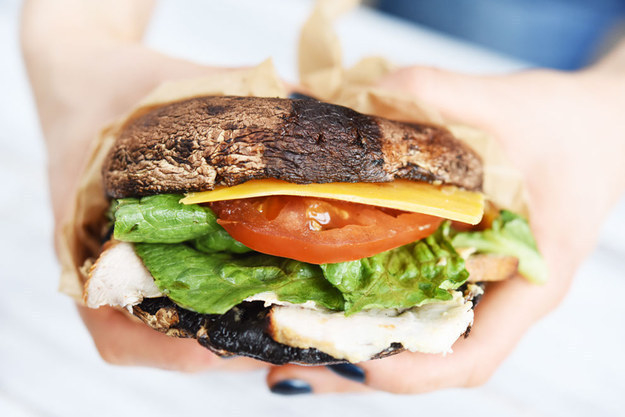 Lauren Zaser / BuzzFeed
Toss portobello mushroom caps in salt, pepper, and olive oil and roast at 425°F for 20 to 25 minutes. Fill with meats, cheeses, and all your favorite vegetables.
2.

Learn how to make the perfect frittata out of whatever fillings you have on hand.
Summer is the season of houseguests, which often leaves hosts responsible for some kind of casual breakfast spread. If you're trying to eat low-carb, the obvious choices like bagels and pancakes are out, but it's totally possible to do low-carb breakfast for a crowd without feeling like a short-order egg cook. Make one or two frittatas filled with your favorite vegetables, plus maybe some cheese and leftover meat. Here's how to make the perfect frittata.
3.

Master cauliflower rice.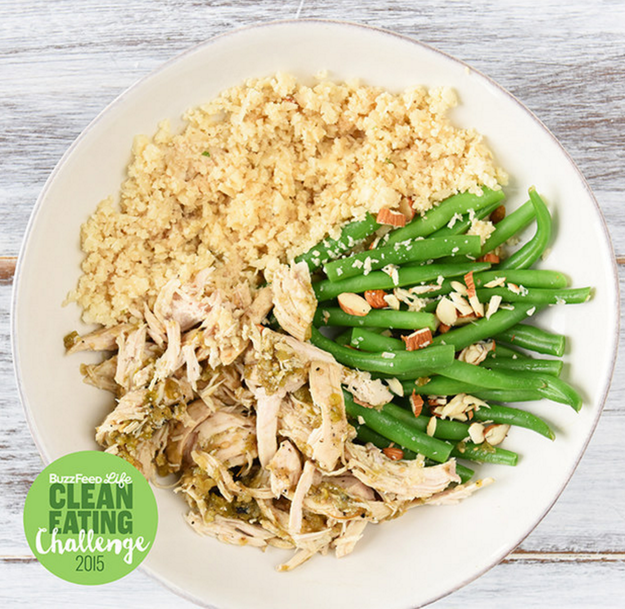 Some people really love rice. Other people love rice's inoffensive texture and ability to soak up whatever flavors it comes into contact with. If you're in the latter camp, you should definitely be making cauliflower rice, which has the same flavour-soaking, soft, grainy texture as the original. Here's how to make perfect cauliflower rice.
4.

Make a simple meat dish in the slow cooker so that you can eat the leftovers all week long.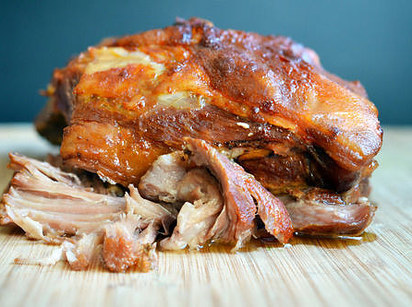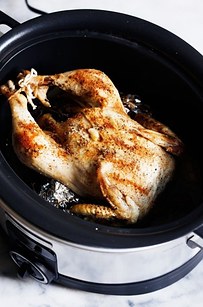 Protein is the cornerstone for most low-carb meals, but meat is usually the most time-consuming part of dinner prep. To make weeknights easier, cook a big batch of meat in your slow cooker early in the week. Simple recipes are best, since you'll likely want to dress up the leftovers in a couple of different ways.
Recipes (from left): Slow Cooker Kalua Pig, Slow Cooker Roast Chicken
5.

Try turkey meatloaf cups for an easy on-the-go lunch option that isn't salad.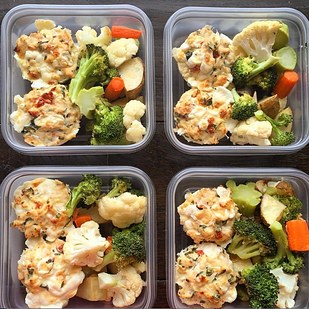 Nothing wrong with salad, but it's a little boring five days in a row. These turkey muffin cups are packed with basil, mozzarella, and sun-dried tomatoes, so there's no risk of feeling deprived. Serve with a side of vegetables, if you want. Recipe here.
6.

Turn summer vegetables into "pasta" with a spiralizer.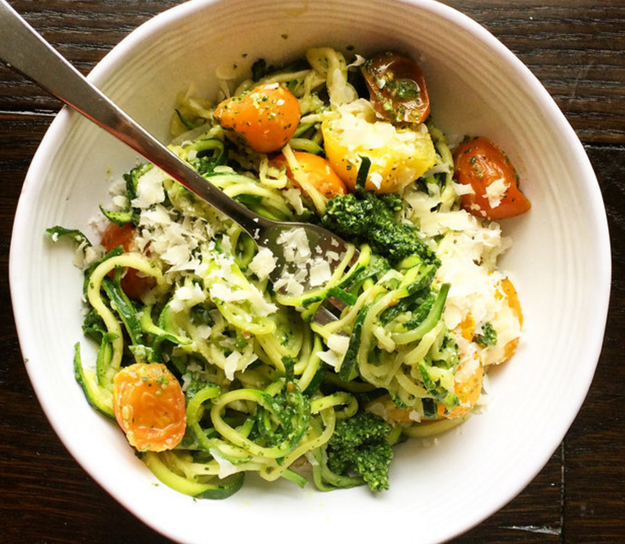 Christine Byrne / BuzzFeed
Once you've invested in a spiralizer, there's no end to what you can spiralize. That said, zucchini noodles are king, and zucchinis are everywhere (for cheap!) right now. This easy zoodle recipe calls for homemade kale pesto, but you could use the jarred kind if you're feeling lazy. In-season tomatoes take things to the next level. Recipehere.
7.

When all else fails: Rotisserie chicken.
The almighty rotisserie chicken is available in pretty much every supermarket, and dead cheap. On days when you're busy, hungry, and out of ideas, buy a rotisserie chicken and serve it straight up, with a simple salad or whatever pre-made vegetable side you might find to go along with it.