Is this the biggest caterpillar web ever?
Nature, it's a wonderful thing. Glorious. Fascinating. Weird? You better believe it is! Some very hungry caterpillars have been causing a bit of a stir in Scotland after building a quite remarkable web – aptly outside of DIY store Wickes!
Thousands of caterpillars have built an impressive silky web around a bush outside the store, which has seen thousands of tourists rock up to see what's going on.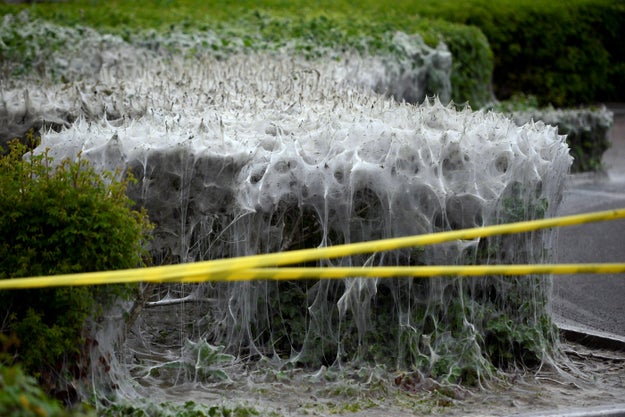 James Chapelard / SWNS
People have become fascinated with the sight of the web, outside a Wickes store in the city, which was probably made by tiny caterpillars from the ermine moth family as a way to protect them from predators.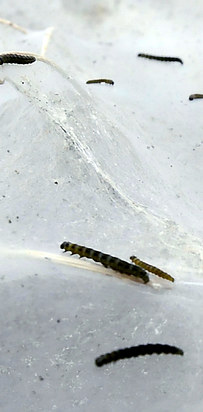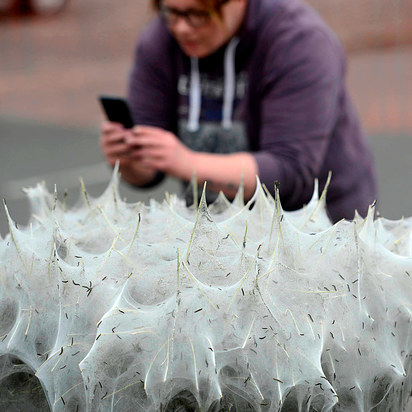 The web sprung up last week in just a few days.
People have reportedly travelled from as far as Motherwell, some 30 miles away, to see it.
The nest has now been cordoned off to protect it.
Simon McAllister, store manager at Wickes Stirling, said: "The caterpillars' web is a pretty amazing sight! I can't believe how popular it's been – we think that around 700 people have visited since Friday. We've even had local police help with traffic and crowd control to make sure everyone stays safe as we've had so many onlookers, including schools."
The web is expected to be there for at least two weeks.
I bet David Attenborough has the answers!
Are you a bit of a nature enthusiast? At The Sheffield College we have fantastic A Levels in Biology which are ideal for all things insects and nature!

To find out more, click here now!