Edible Horror Cakes
Cakes are usually wheeled out as a celebratory thing. That's probably why they usually look delightful depicting hungry caterpillars and with embarrassing photos plastered on them. Not these.
Katherine Dey makes totally edible cakes that take on very unique forms, like this "brain" with the stem attached.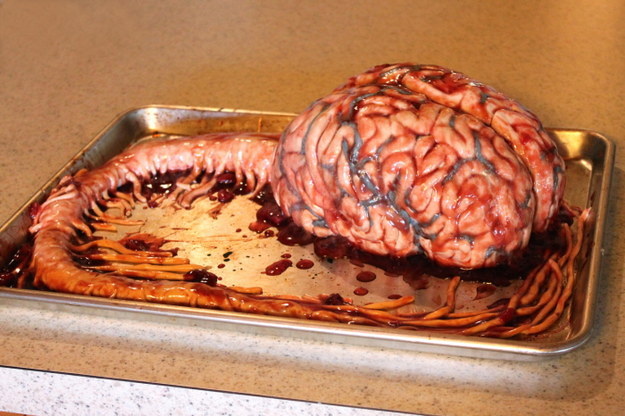 Katherine Dey
Dey started making cakes a few years ago, with her first being a tree stump covered in mushrooms. Since then, she has progressed into other areas.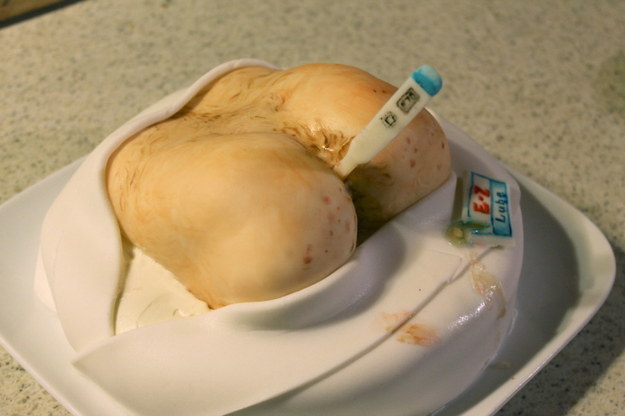 Katherine Dey
She's made everything from cakes that look like human organs…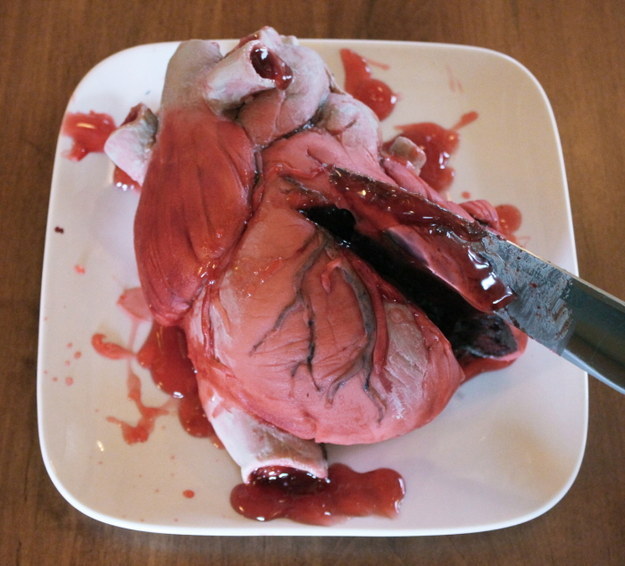 Katherine Dey
…to this very realistic-looking lamprey.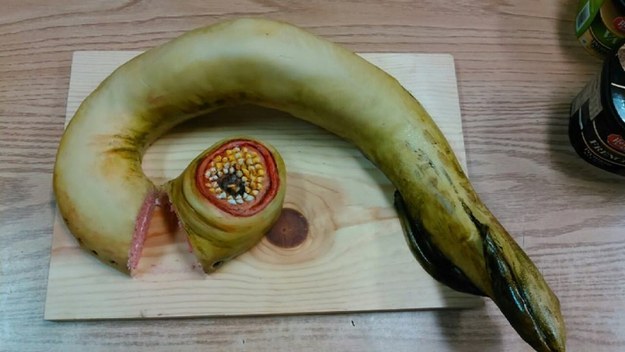 Katherine Dey
Dey told BuzzFeed that her inspiration to make the cakes comes from many places:
I am inspired by a lot of things. I love that strange feeling I get when something looks real but it isn't. Or when a cake doesn't look particularly appetizing but it is a cake and it tastes delicious. I like to make people feel two conflicting things at once. The subjects I choose are things that have interested me forever, be it anatomy, mushrooms, or portraiture. I love portraiture. Making a portrait of someone helps me to really see them. I love the details.
She said that when it comes to making her creations, a lot of time and effort is put into the design to make sure the cakes don't fall apart.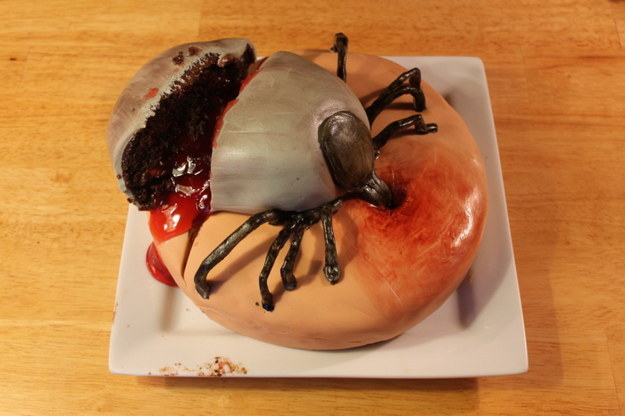 Katherine Dey
Dey said that the responses to her cakes are varied. "The reaction is usually a strong one," she said. "Some people are excited about them, some people are a little disgusted."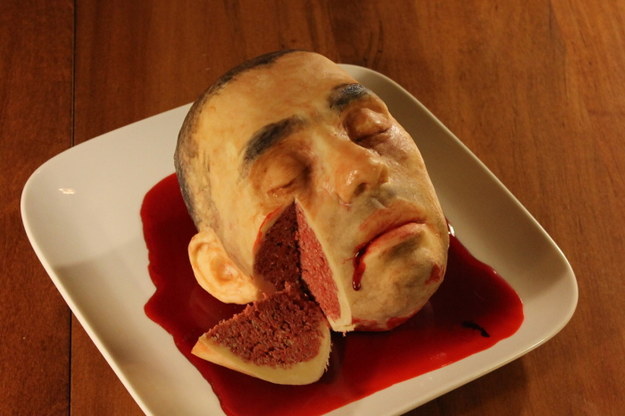 Katherine Dey
"I like to make people feel two conflicting things at once," she added.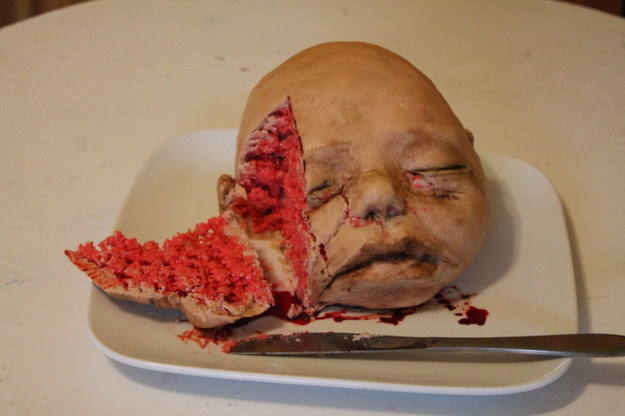 Katherine Dey
She also said that no matter how much people are turned off by the cakes, they still enjoy her work. "I have to say, no matter how disgusted some people may be, in the end no one has refused to eat the cake," she said.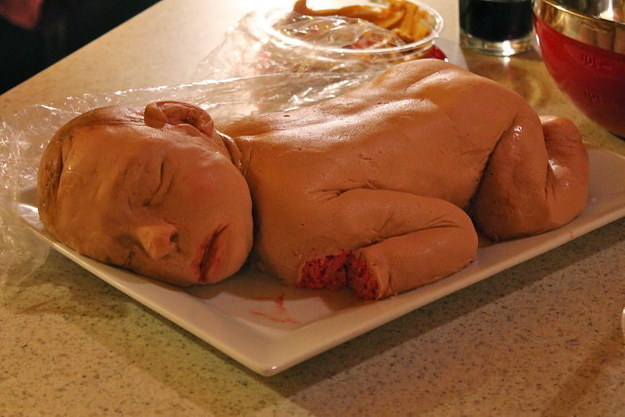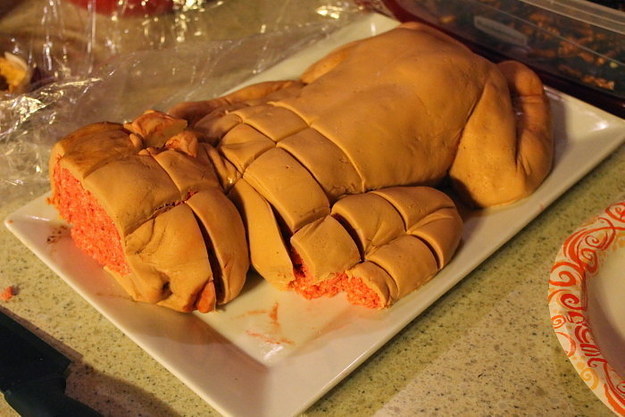 Katherine Dey
Dey is now making a cake tutorial video so she can share the process of her art with the world.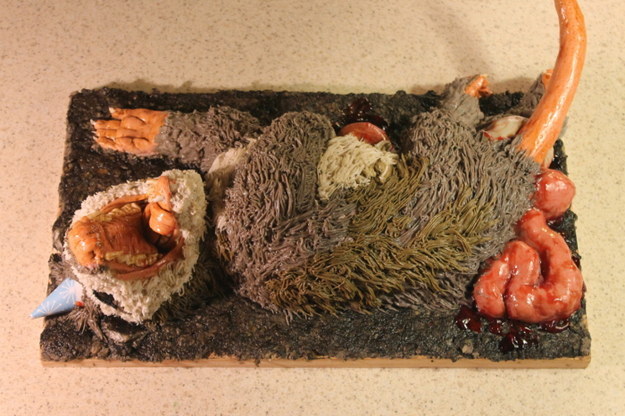 Katherine Dey
Whether they are loved or loathed, these cakes are bound to get some kind of reaction.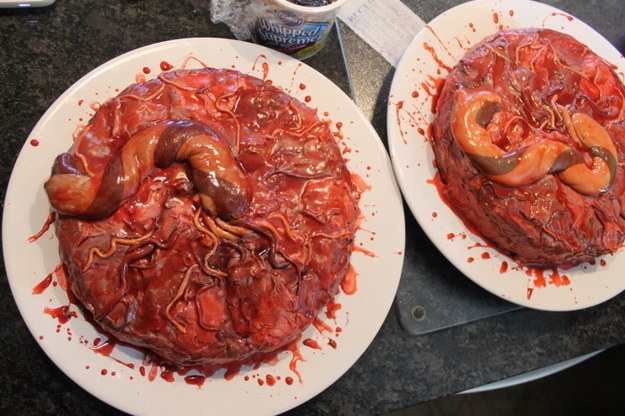 Katherine Dey
The weirder side of Bakery for you there! The not so weird, but equally as impressive, side of Bakery can be found here at The Sheffield College on one of our Bakery courses. Take a look here!