13 Street Foods From Around The World You'll Want To Devour
You've probably seen over the last week or so that our Catering department have been winning awards like nobody's business – and rightly so! But these foods from around the world don't half look shabby either…
1.

Mochi Doughnuts, Tokyo: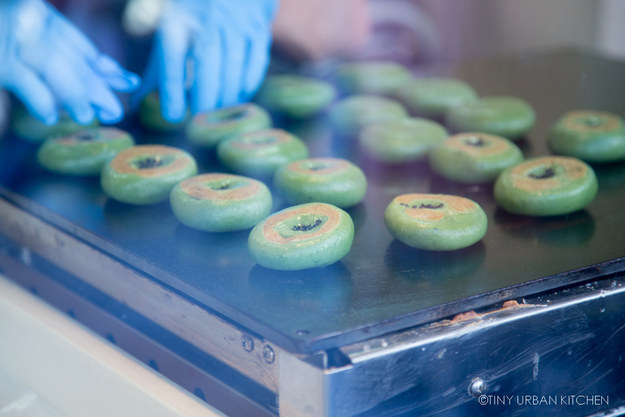 Mochi are adorable, chewy rice cakes that are sold across Japan. Some common flavours are green tea, strawberry, and even ice cream.
2.

Okonomiyaki, Osaka: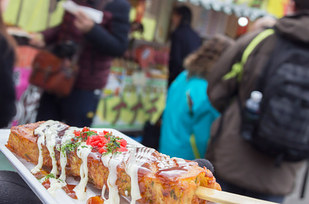 Okonomiyaki is a style of pancake that comes in a ton of variations. It's made from flour, eggs, shredded cabbage, and a combo of other ingredients like shrimp, vegetables, and cheese. Okonomiyaki
literally means
"what you like, grilled", so, at a lot of venues, you can customise the filling to your liking.
3.

Dosa, Kerala: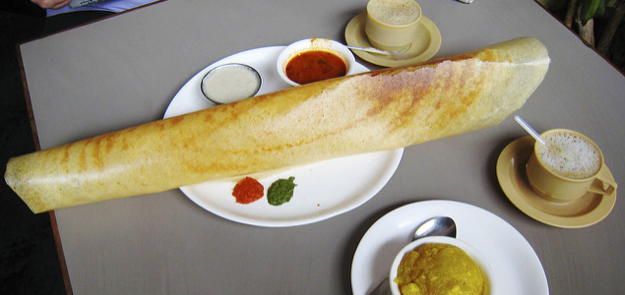 Dosa is a gigantic South Indian crepe made from rice and lentils. You can get different types of fillings, like paneer, mint, or the traditional spicy potato option.
4.

Méchoui, Marrakech: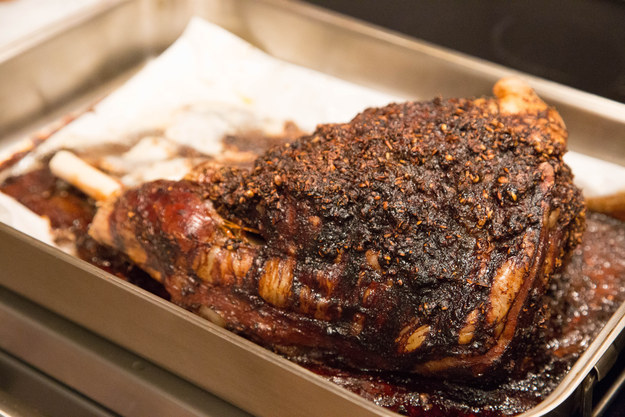 Adrian Scottow (CC BY-SA 2.0) / Via
flic.kr
Méchoui is slow-roasted lamb that's massively popular across Morocco. The best stall to try it from is Mechoui Alley in Marrakech, which sells generous off-the-bone portions with freshly baked bread and olives.
5.

Milkshakes, New York:
6.

War Fries (Patatje Oorlog), Amsterdam:
Patatje Oorlog are a heavenly mix of chips, mayonnaise, onions, and satay sauce, and it's served in a cone – an ideal on-the-go snack.
7.

Satay, Kuala Lumpur: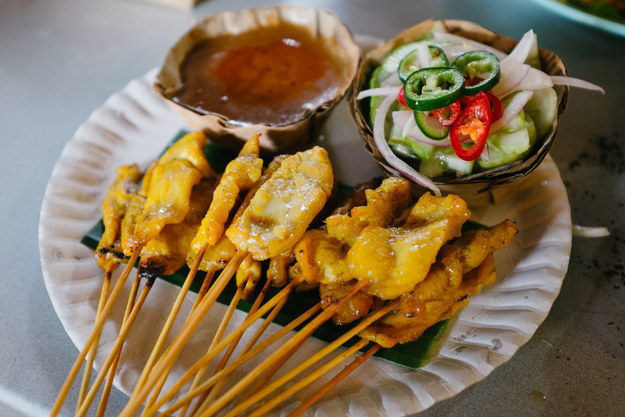 Michael Saechang (CC BY-ND 2.0) / Via
flic.kr
Satay is seasoned, grilled meat or vegetables on a stick with peanut sauce, and you can get pretty much every variation of it in Kuala Lumpur.
8.

Corn, Bali: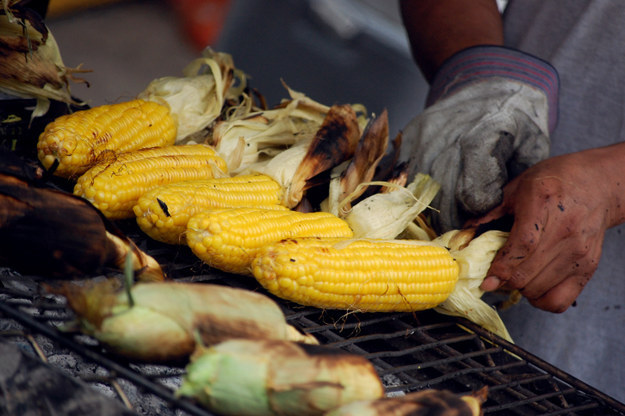 Laverrue Was Here / Getty Images
A great on-the-move snack is fresh corn on the cob, which is barbecued right in front of you with a selection of butters (chilli, garlic, etc.) and it's cheap as chips.
9.

Shumai, Hong Kong: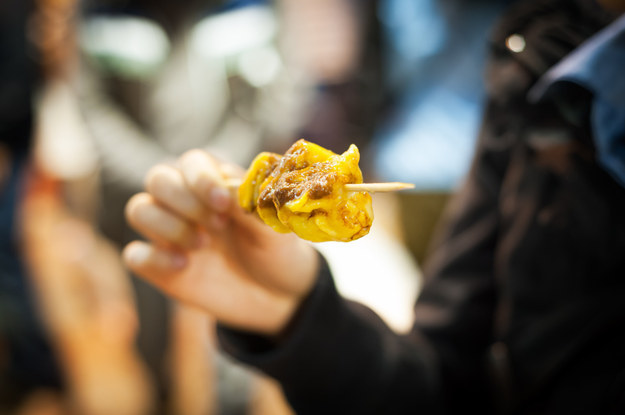 Bushton3 / Getty Images
Shumai is a super popular Hong Kong street food, that comes in a fish or pork filling. They taste best when drizzled in chilli oil and shoved straight into your mouth.
10.

Kottu (Koththu), Colombo: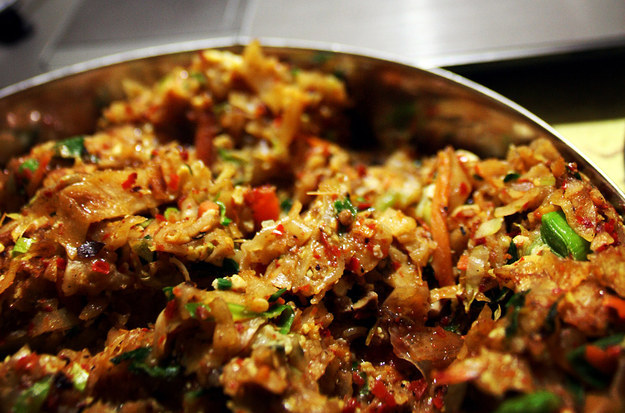 Gerald Pereira (CC BY 2.0) / Via
flic.kr
Kottu is an evening snack made up of spiced vegetables, meat, eggs, and roti that's cooked in front of you on a flat grill.
11.

Hor Mok, Phuket: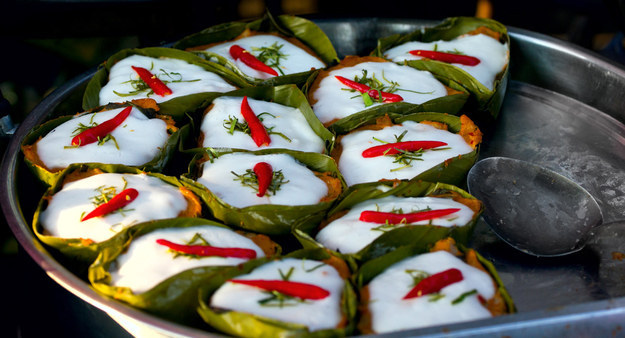 Jakub Michankow (CC BY 2.0) / Via
flic.kr
So, these are adorable. Hor Mok is tangy servings of steamed crab or fish mousse, wrapped up in banana leaf.
12.

Spanakopita, Paphos:
Carpe89 / Getty Images
Spanakopita is baked feta and spinach pie, wrapped in crispy filo pastry. You can get it both as a slice of pie and as mini parcels, and it tastes extra delicious when dipped in tzatziki.
13.

Churros, Barcelona: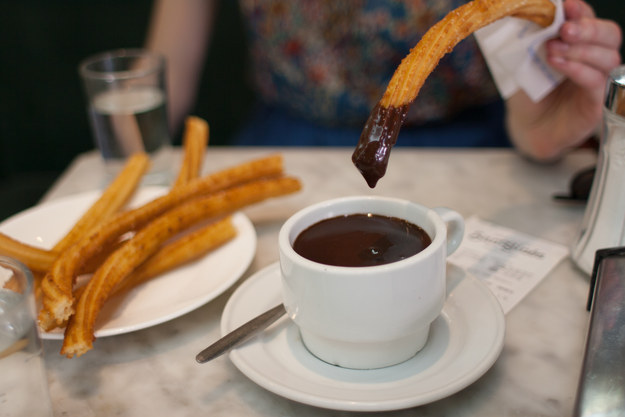 Tim Lucas (CC BY 2.0) / Via
flic.kr
Churros are sticks of fried pastry dunked in cinnamon sugar and served with a pot of chocolate.
Incredible stuff. But why the need to go half way around the world to try it, when we can teach you all the skills you need to cook these delights from your own kitchen? Check out our Catering courses today!