This New Ice Cream Creation Taking Over Instagram
The sun's reared it's beautiful head a couple of times now, pretty much summer then! Shorts on, Ice cream out, let's do this!
There's a new food craze every other day lately, but here's one you're seriously going to want to try: egg waffle ice cream cones.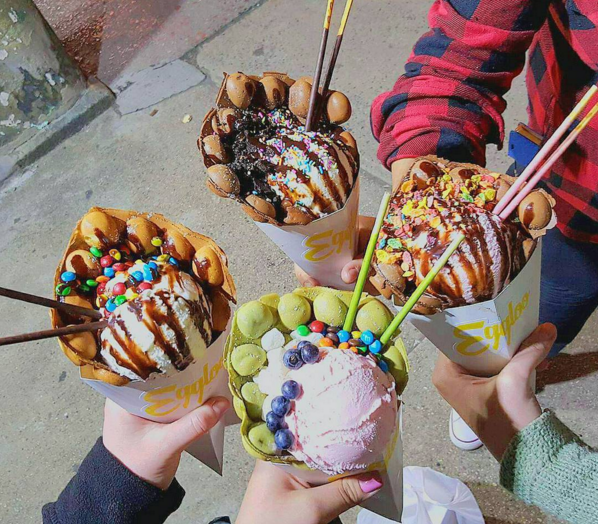 It's basically the prettiest sundae you'll ever lay eyes on.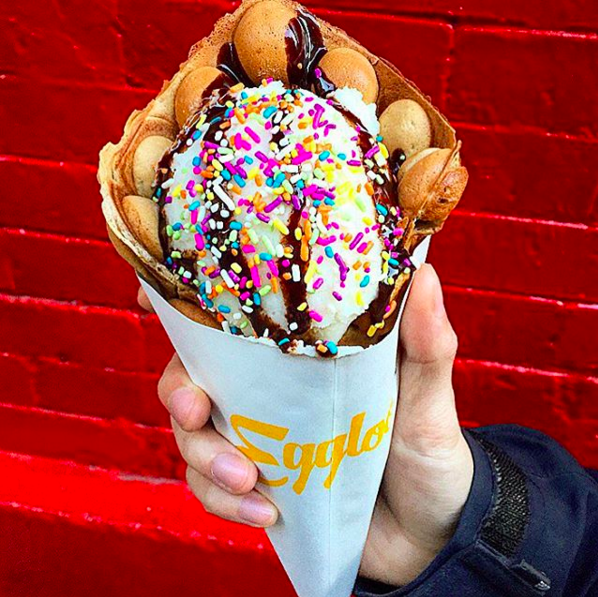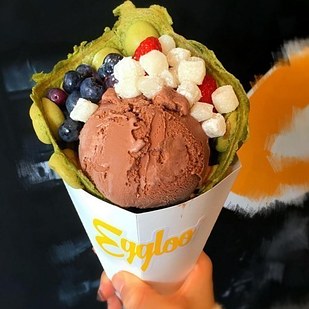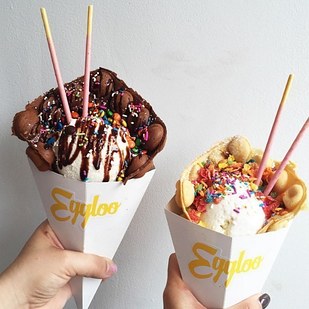 Cereal and fruit…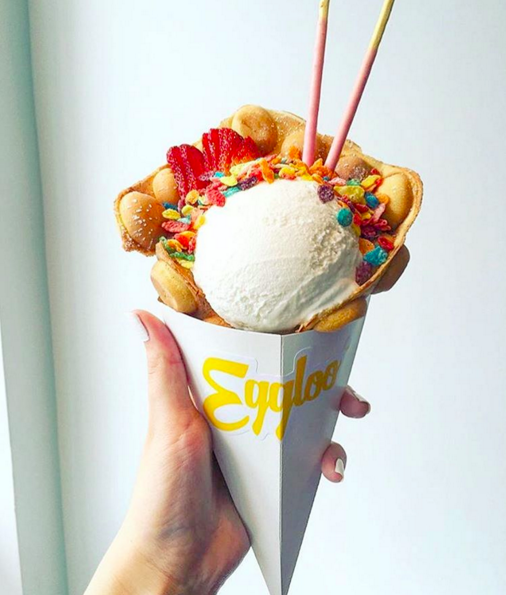 (This one's basically breakfast.)
Cookies and cream…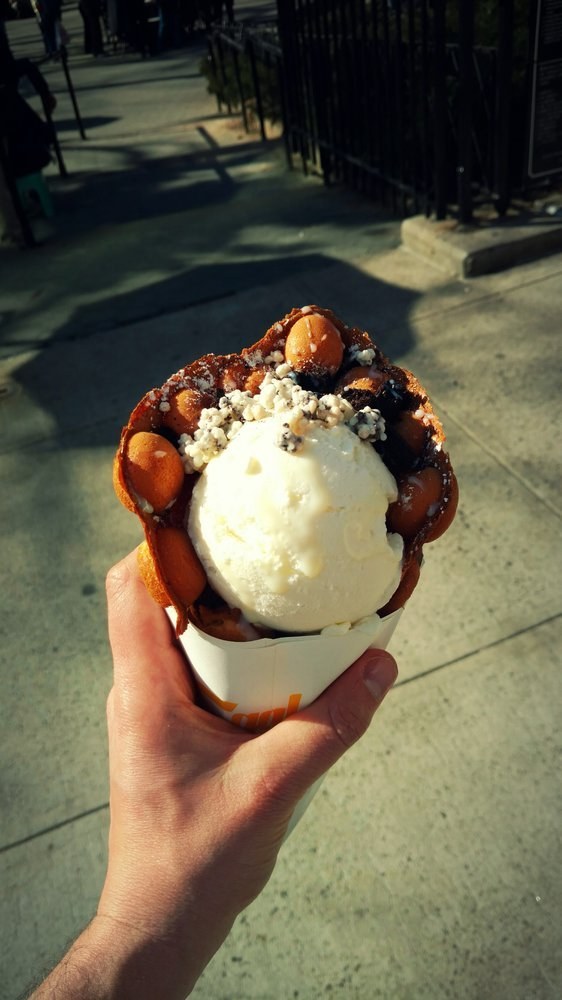 M&Ms…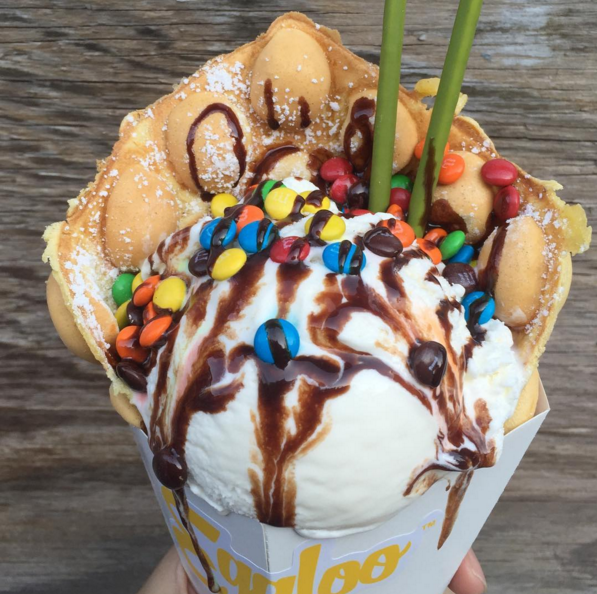 Condensed milk…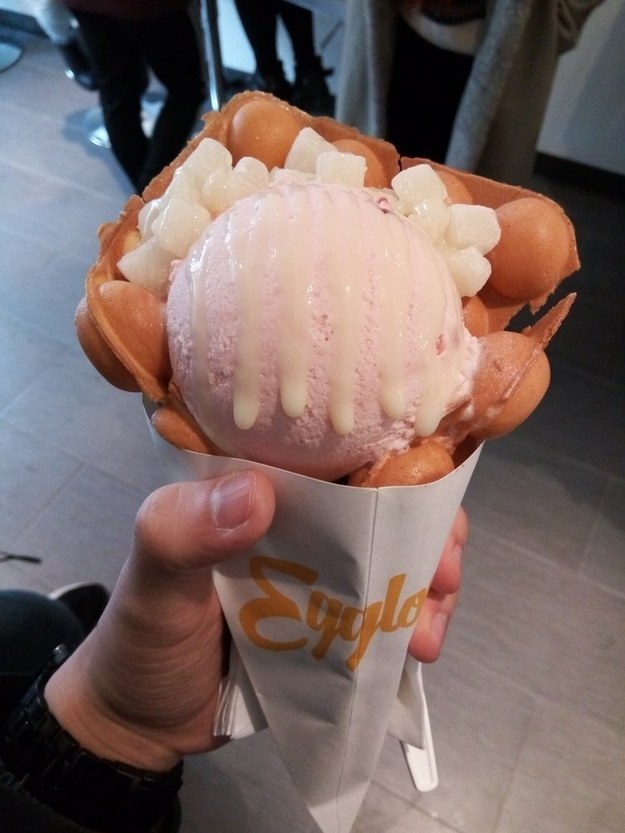 Gregory K. / Via Yelp
And a fortune cookie.
David L. / Via Yelp
A cone (plus UNLIMITED toppings) costs $8.
West Coasters want to try? Cauldron Ice Cream in Santa Ana, California sells a similar treat.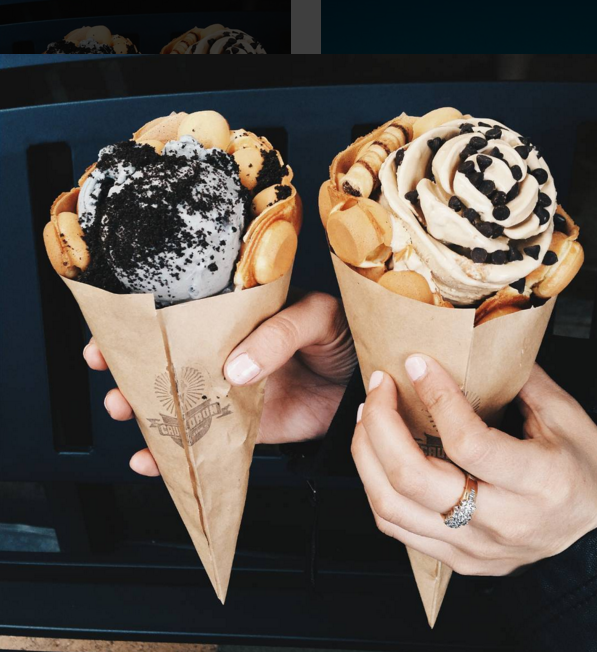 Because every coast deserves to eat this glorious creation.
In conclusion, these cones are a thing of beauty.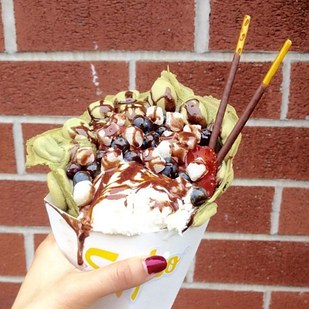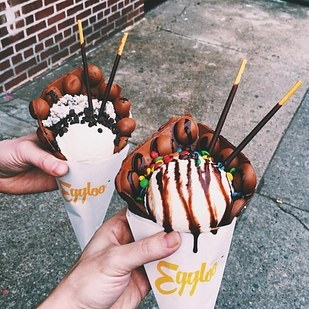 And I want to shove my whole face in it.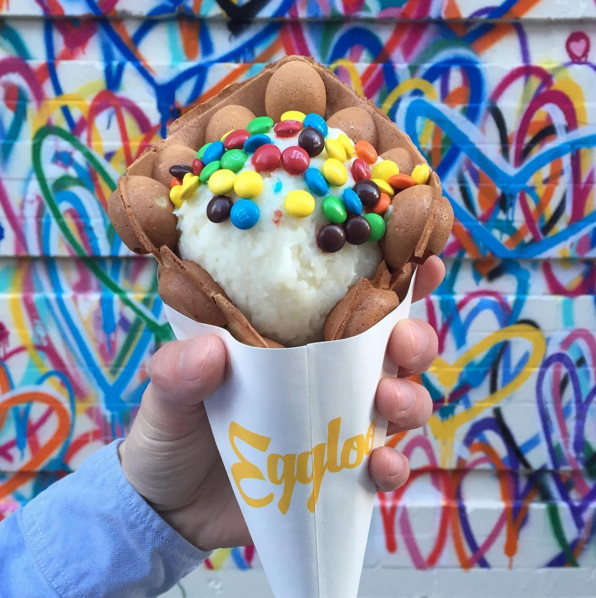 So that's this summer's ice cream craze. And my, my, my, how that'd go down so well right now! Did you know on our Catering courses here at The Sheffield College we don't just teach you how to cook main meals, puddings get involved too! In fact, our sticky toffee pudding is king! If you fancy getting involved, give this link a little click for more information!