You Should See The Photos Tim Peake Is Taking From Space
It's been about 4 months now, but it seems Tim Peake is still have a blast of a time up in the gods. He's still taking a load of photos (as you would) and he's still pinging them out on social media for us to enjoy.
1.

 Like this one he took of London.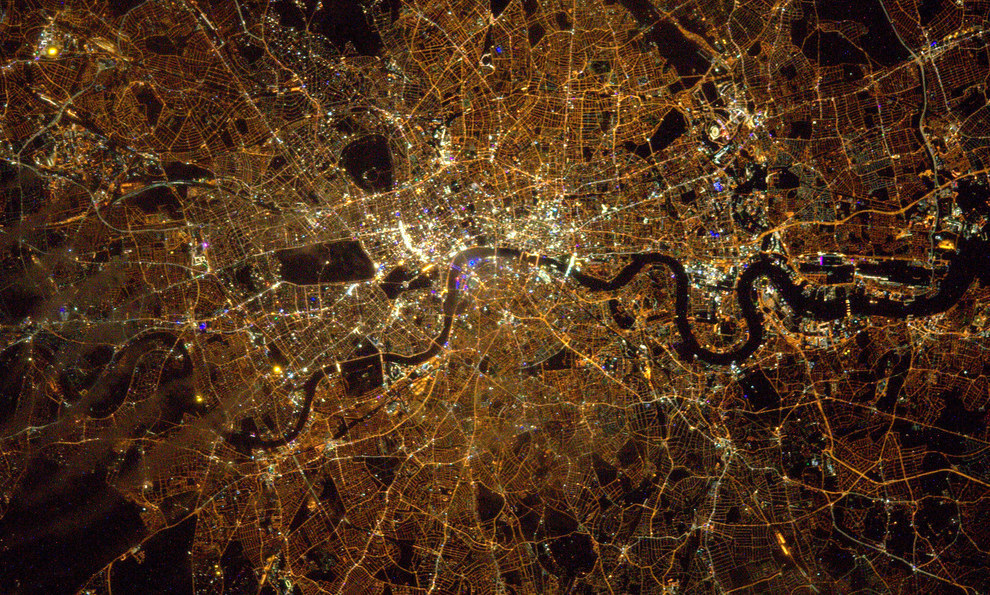 Tim Peake / ESA / NASA
When he uploaded the photo to Flickr, he captioned it: "London midnight Saturday – I'd rather be up here…but only just!!"
2.

Since joining the crew Peake has had a photography lesson from fellow astronaut Scott Kelly.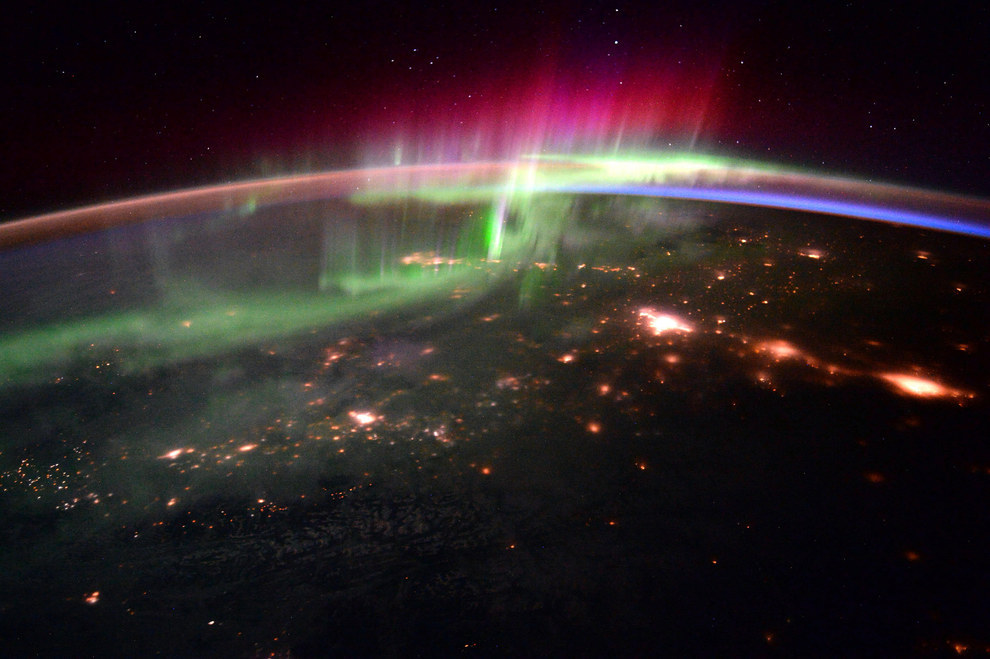 "Magical aurora over northern Canada, taken from a point just north of Vancouver. Canadian Rockies, Banff and Jasper national parks in foreground."
3.

And his space photography game has really stepped up.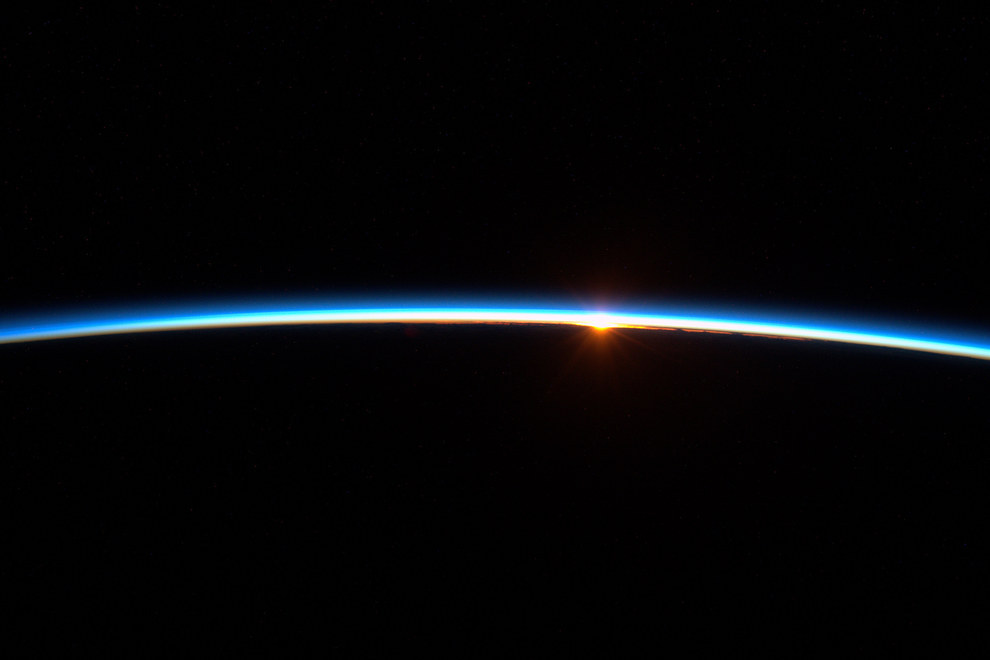 "As the International Space Station orbits Earth astronauts can see 16 sunrises every 24 hours."
4.

He's not bad at Earth photography either.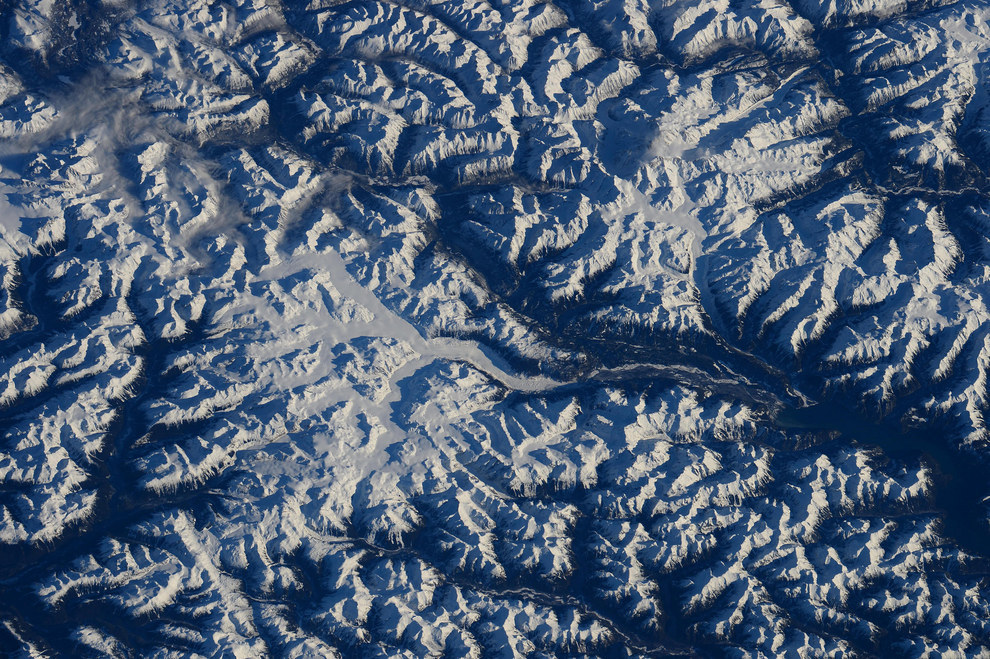 "Looking down on the Rockies."
5.

Recognise this bit of the planet?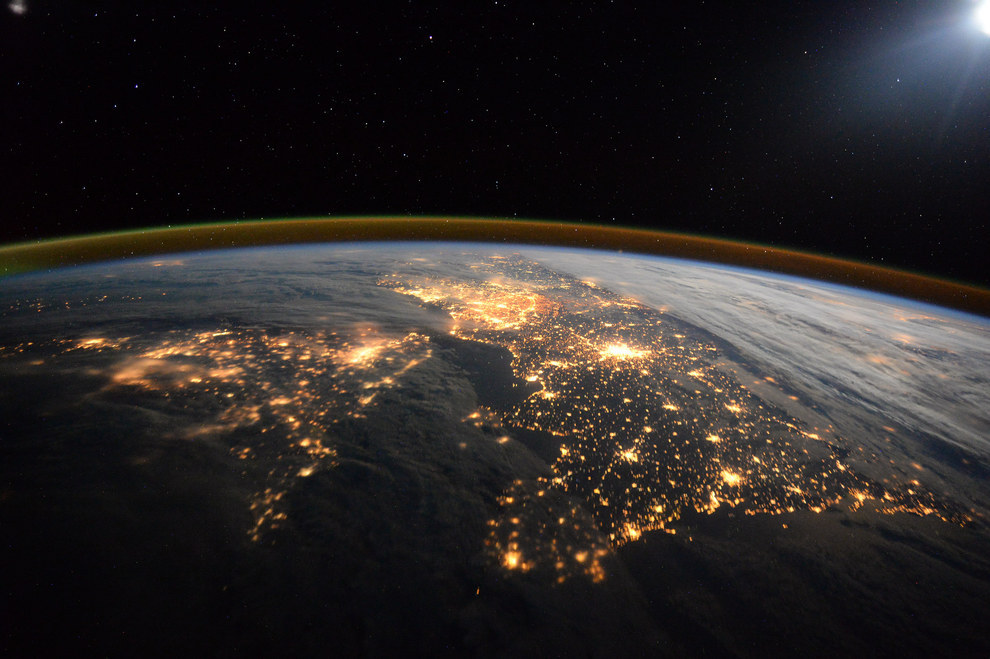 "Looking to the East along the Channel with UK on the left and France on the right. The streetlights from the densely populated London, Paris and Brussels glow brightly in the centre of the picture."
6.

Some of the most breathtaking photos come from the unique perspective astronauts get of aurora on the horizon.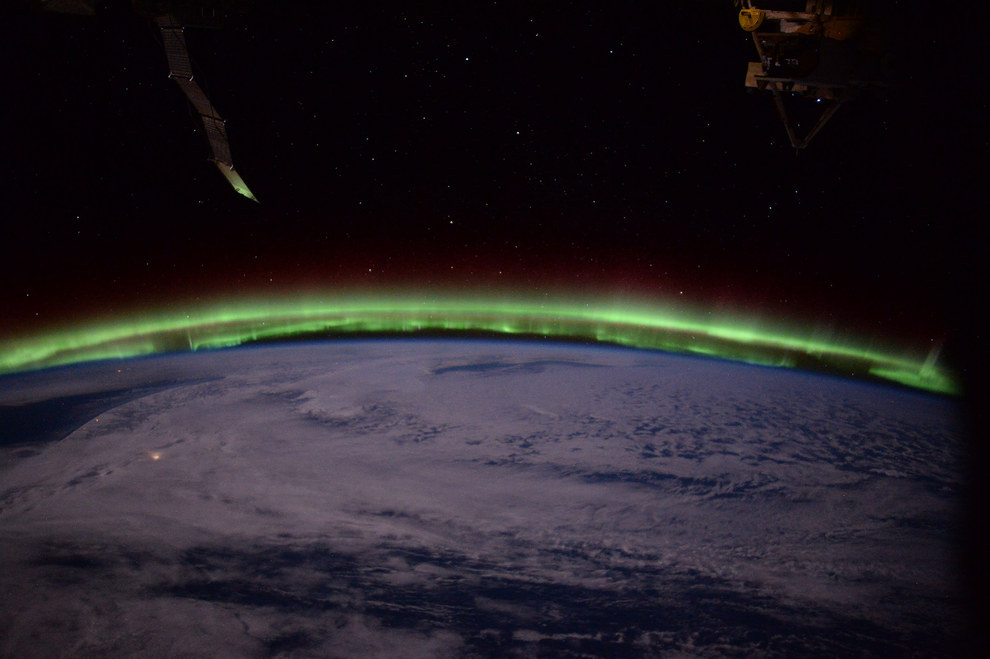 These lights are over Sri Lanka.
7.

And the moment a sunrise meets an aurora is pretty special too.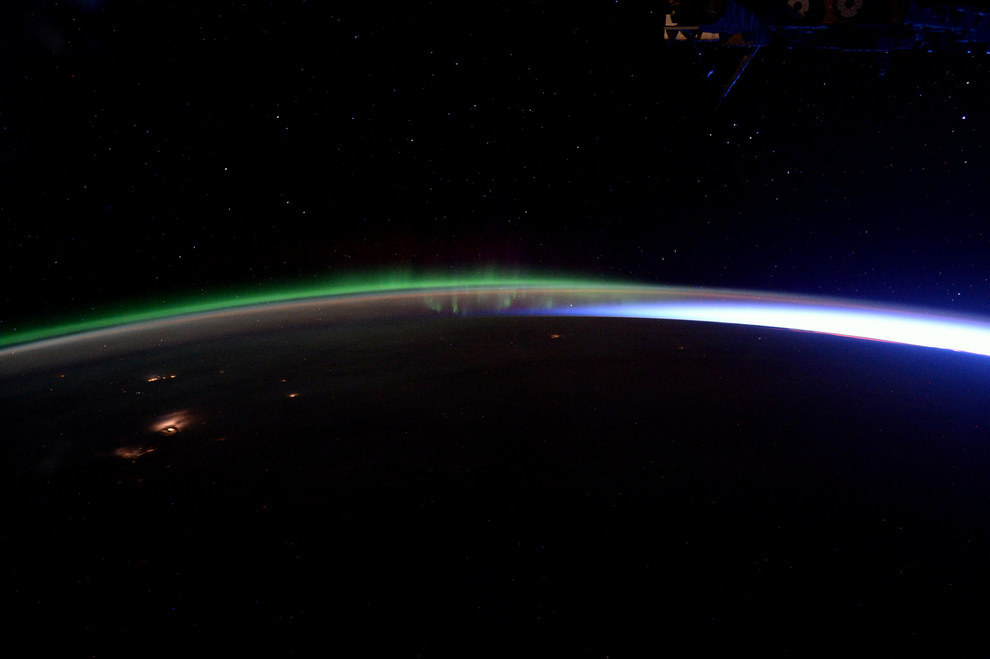 8.

This sunrise is pretty spectacular.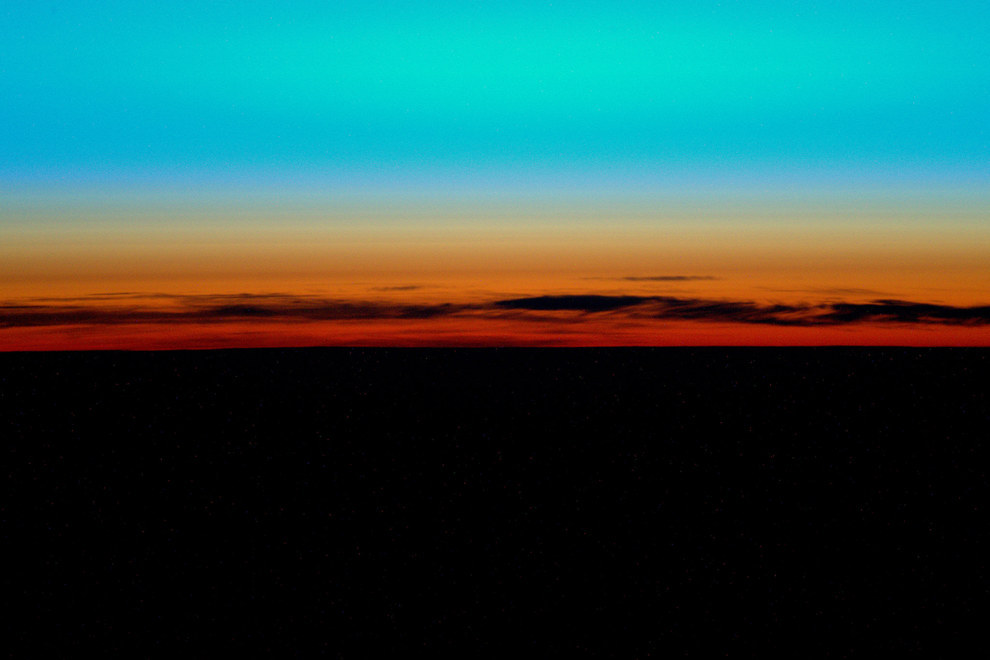 9.

As is the moment the International Space Station flew through an aurora.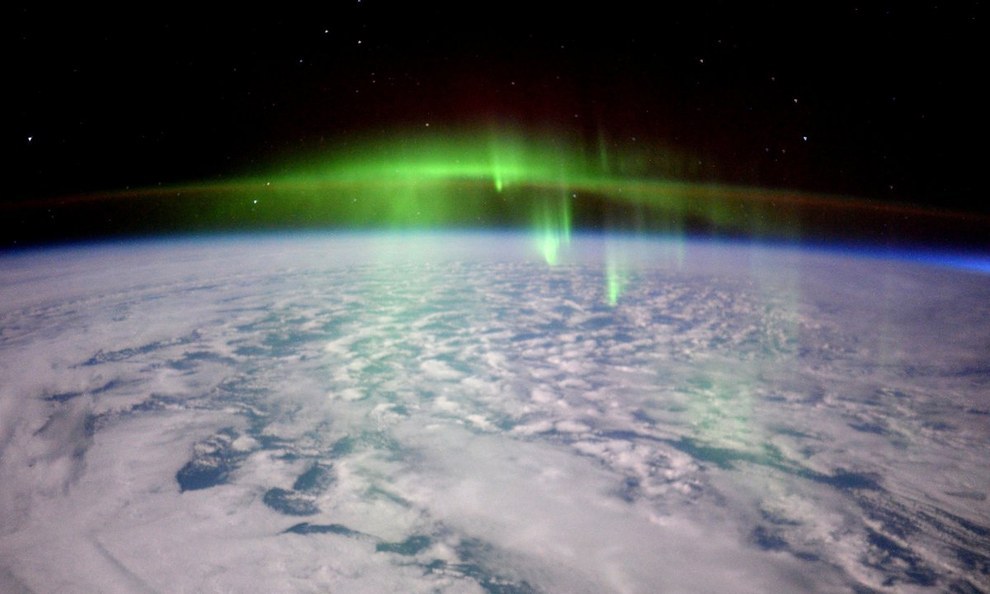 10.

Here's an unusual view of the Alps.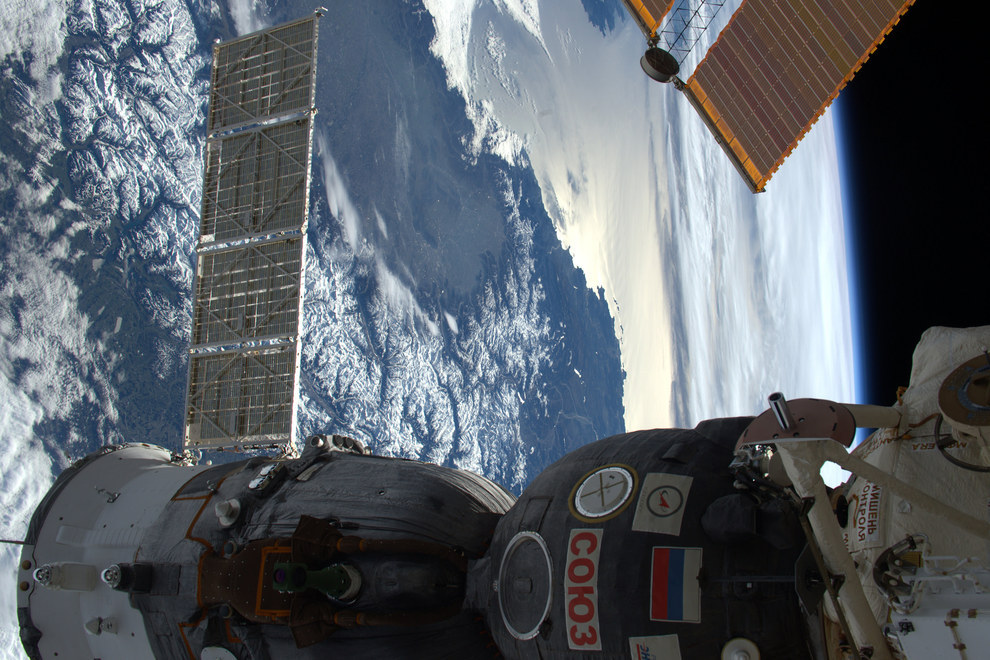 "Nice, Cannes, St Tropez and Toulon in the centre, and Mediterranean at the top."
11.

This aerial scene of a glacial river looks more like a watercolour.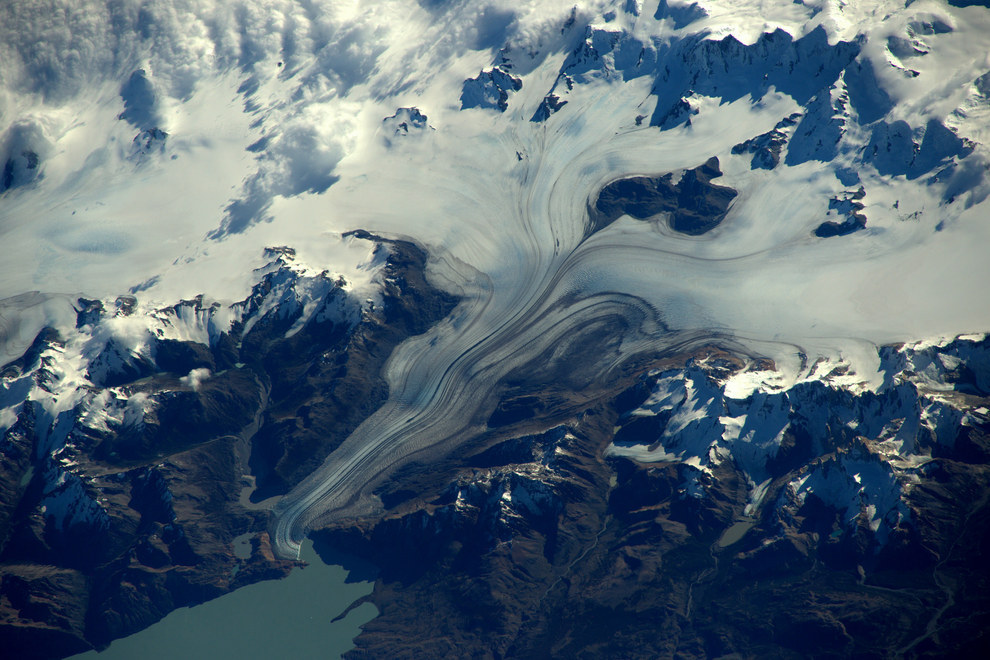 "Beautiful glacial river water flowing from this Patagonian ice field."
12.

Australia or an iceberg?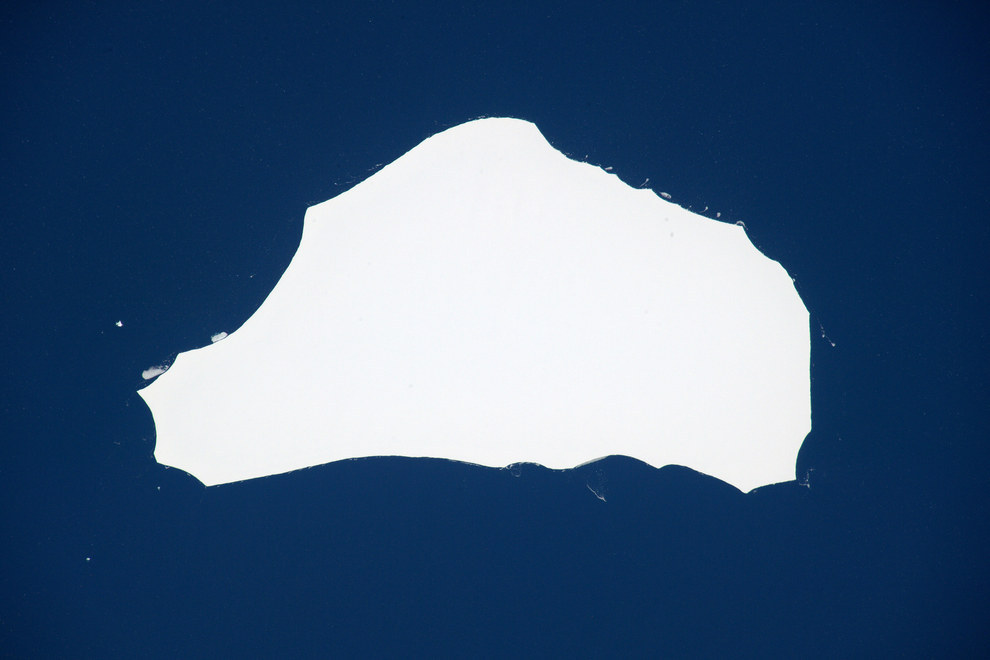 "Granted – not the most exciting pic ever but this iceberg drifting off Antarctica is about the size of London."