This Woman Does Yoga With Her Pet Goat
Animals are great companions, but are they great yoga buddies?
Meet Rachel Brathen, an Aruba-based yoga teacher, and her pet baby goat, Penny Lane.
Brathen is one of the most popular yogis on Instagram and started the #YogaEveryDamnDay hashtag.
She and her husband adopted Penny, who wound up in an animal sanctuary after getting lost from her herd, around Christmas.
And they're basically the cutest yoga buddies there's ever been.
Doing yoga with a goat is extremely rewarding," Brathen told BuzzFeed.
"She wants to climb on you, whatever you are doing, wherever you are, whatever is going on. We don't have to try or ask her to come to the mat, she takes it as an invitation, like an obstacle course. She thinks we are furniture," she said.
Penny goes for a climb during downward dog.
Brathen said she already loves Penny so much, and even plans on getting another goat when Penny gets a little bigger.
Goat yoga FTW.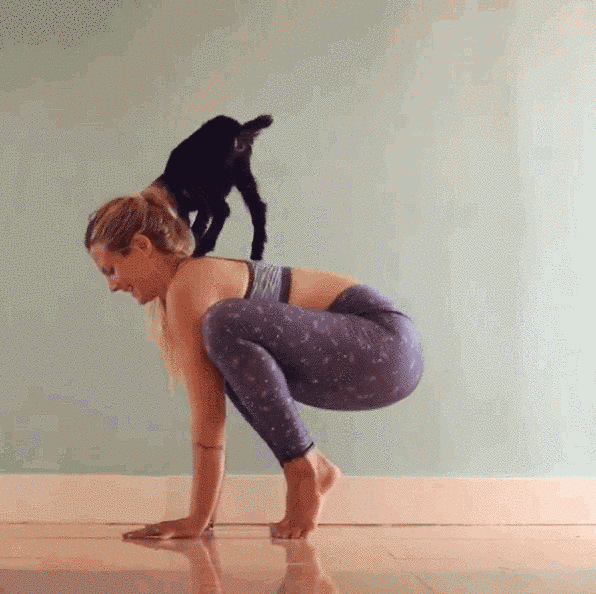 Do you wish you could literally spend all your day with animals? Not just taking care of them, but hanging out too? At The Sheffield College we have a load of Animal Care and Management courses giving you the opportunity to chill with a load of really cool animals, like Penny! Click here for more info!