This Baby Got Really Confused When He Was Babysat By His Dad's Twin
It's pretty confusing as a small child in the world trying to figure out what's what, who's who, and generally getting to grips with everything loads bigger than you. Imagine who hard it is when your dad has a twin and likes to tease you!
This is Stephen Ratpojanakul, his wife Carroll, and their 16-month-old son Reed from New York.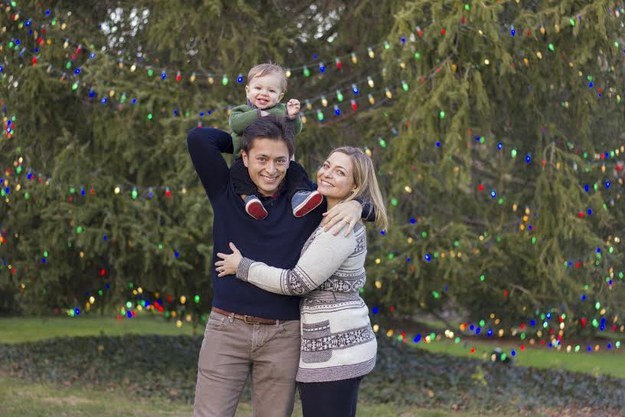 Stephen Ratpojanakul
The couple is unique in that they each have a twin.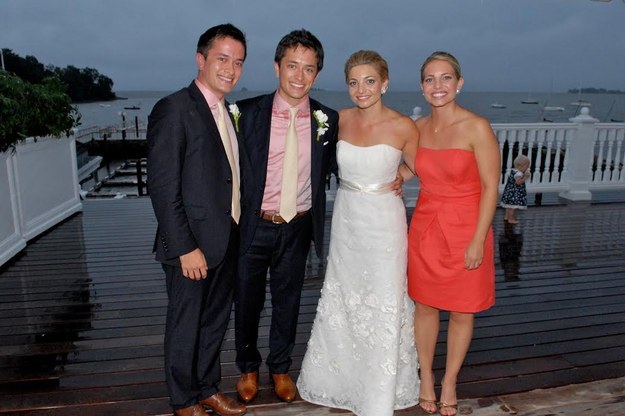 Stephen Ratpojanakul
In fact, Stephen Ratpojanakul told BuzzFeed News he met his future wife through his twin brother Michael's wife.
He said being twins is one of the first things he and his wife bonded over when they met.
"The fact that Carroll and I are both twins created an instant connection, even though neither of us ever expected to date another twin," he said. "The best part was that we both understood being a twin and never got jealous of how important our siblings were."
He added that both sets of twins think they are identical, though they have never had DNA tests to confirm it.
Last week, Michael Ratpojanakul and his wife babysat Reed at their apartment. When Stephen Ratpojanakul and his wife came to pick Reed up, the baby kept getting confused as to who was really his dad.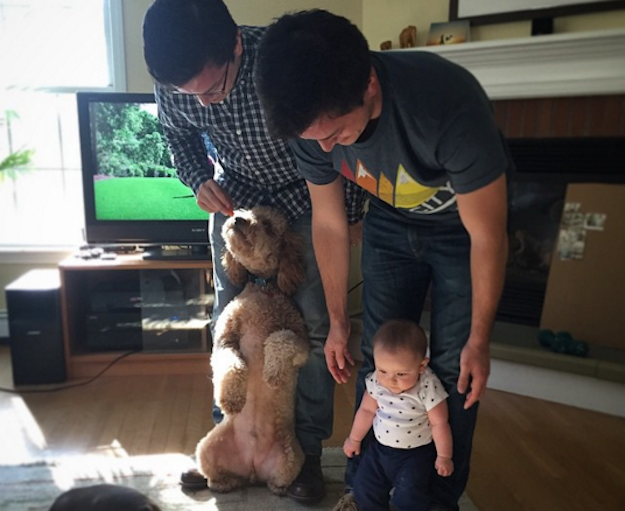 Stephen Ratpojanakul
"Reed isn't used to me wearing glasses, and in his confusion he kept reaching back and forth between me and Michael," Stephen Ratpojanakul said.
The family thought it was hilarious, so they decided to catch Reed's reaction on camera. The result is seriously adorable.
Do you enjoy seeing the development of a child as they grow up? The hilarity as confusion reigns. The cute moments. The progress. Here at The Sheffield College, we have fantastic courses in Childcare qualifying you to spend your time around children as they grow up – and getting paid to do so! Winner! Check them out, here.