A Language Family Tree
Ever wondered where the many languages around the world originated from? Was there one master language, that others have mutated and spawned from, or where there various strands to start with? The Guardian have the answers in a way that far exceeds how we could explain!
Minna Sundberg's illustration maps the relationships between Indo-European and Uralic languages. The creator of the webcomic Stand Still. Stay Silent, put the illustration together to show why some of the characters in her comic were able to understand each other despite speaking different languages. She wanted to show how closely related Swedish, Danish, Norwegian, Icelandic were to each other, and how Finnish came from distinct linguistic roots.
Linguists have often used trees and branches as metaphors to explain and map the connections between language groups.
Scandinavian Languages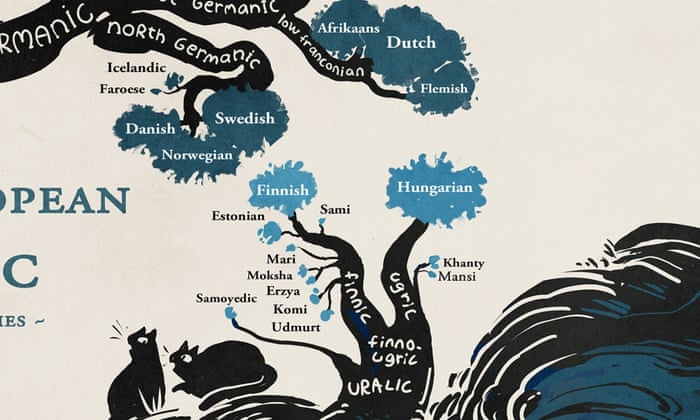 Despite being close geographically, the tree highlights the distinct linguistic origins of Finnish from other languages in Scandinavia. Finnish belongs to the Uralic language family and shares roots with some indigenous tongues in Scandinavia such as Sami.
Slavic languages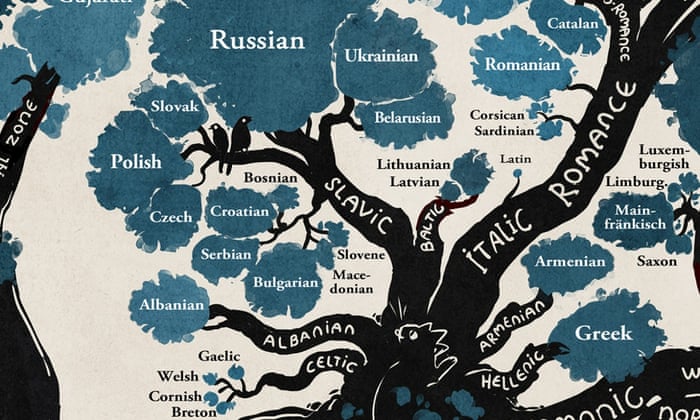 The European arm of the tree splits off into Slavic, Romance and Germanic branches. Here you can see the relationship between different Slavic languages. You can also spot some of Britain's oldest languages clustered together.
English language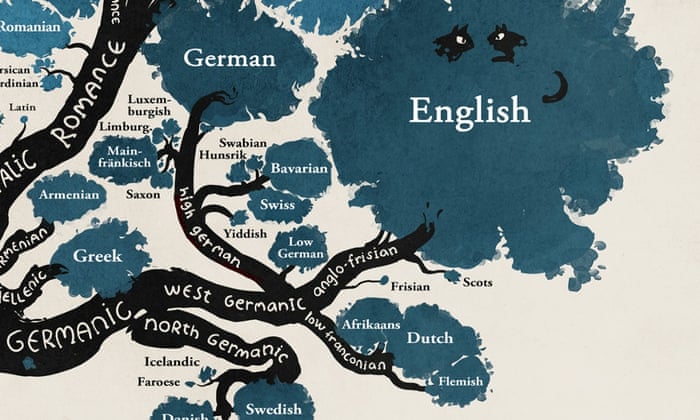 The size of the leaves on the trees is intended to indicate – roughly – how many people speak each language. It shows the relative size of English as well as its Germanic roots.
Hindi and Bengali languages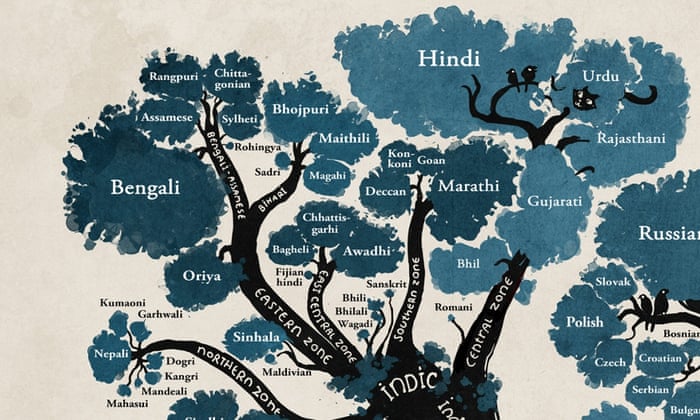 The left side of the tree maps out the Indo-Iranian languages. It shows the connections between Hindi and Urdu as well as some regional Indian languages such as Rajasthani and Gujarati.
If that has piqued your interest in languages? Maybe you'd like to learn a new one, or delve further into the English Language. Whatever you decide, we can help you out here at The Sheffield College. Take a look through our courses, today!